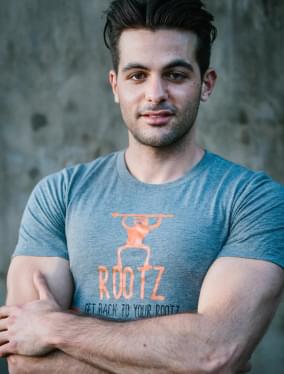 My name is Harrison Levy, and I am the founder of Rootz Nutrition.
I am a health and fitness nerd, and for as long as I can remember, I have been obsessed with learning about how to improve my health and longevity, look better (yes, I admit this part of it for me), and above all- feel good on a daily basis.
A big part of my wellness routine is how I fuel my body first thing in the morning...
Looking back, I have tried A LOT of different things.
I drank coffee, and I've tried no caffeine at all...
I took about 20 different supplements and vitamins every day, and I've tried no supplementation at all...
I've eaten breakfast, and I've tried intermittent fasting...
Throughout all of these experiments, I've found that there are a few different superfoods that really make me feel great in the morning, and throughout the rest of my day.
Matcha
Ceremonial grade matcha, which gives me a calm and long lasting sense of alertness, without the jitters and crash of coffee

Mushrooms
Adaptogen mushrooms like lions mane, ashwagandha, cordyceps, and chaga, which fight stress and boost cognitive function

Mct Oil & Coconut Milk
MCT oil and coconut milk powder for healthy fats and more brain support

Collagen
Collagen to strengthen my joints, bones, hair, nails, and skin
For a while, I was running to Whole Foods every other week, spending a FORTUNE to make sure I had all of these ingredients to take every morning when I woke up.